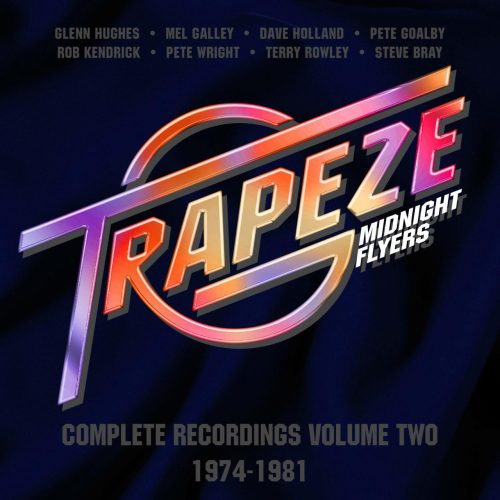 A second instalment of the Trapeze reissues will be released on April 28, 2023, via Cherry Red Records. This box set will include Hot Wire (1974), Trapeze (1975), and Hold On (1979) albums, and three live recordings: Live At The Boat Club (September 13, 1975 in Nottingham, UK), Live At Arlington (September 12, 1976, Texas Hall Auditorium in Arlington), and Live in Texas: Dead Armadillos (1981). The set consists of 5 CDs, with the first two albums squeezed onto one disk. Glenn Hughes appears of a couple of tracks from their '75 self-titled album, and on the live set from Arlington.
The box set can be pre-ordered from the label.
Thanks to our editor emeritus Benny Holmström for the info.