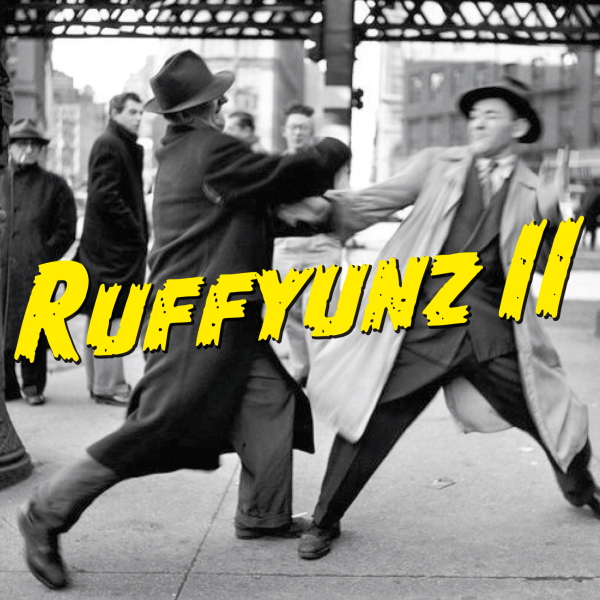 As the saying goes: it's not a tree, it's a jungle. Several branches and vines of said jungle have intertwined on a new album by Ruffyunz. It is a project of bassist Randy Pratt (Cactus/The Lizards), engineer/producer with songwriting credits JZ Barrell, and session vocalist Ed Terry (Stevie Wonder, Slash, John Lennon, Keith Richards, Talking Heads, Simply Red, Little Steven, David Bowie, Rod Stewart, Fleetwood Mac, David Lee Roth, Madonna, Whitney Houston, Aretha Franklin, and Tina Turner — to name a few!) The band's concept is to invite well known drummers, guitarists and keyboard players as guests on their records. Guest artists featured on the project's second offering Ruffyunz II include Don Airey, Bobby Rondinelli, Dave Maniketti (Y&T), Pat Thrall, Tracy G. (Dio), and Joel Hoekstra (Whitesnake).
Randy Pratt says:
Hey folks, here's a first look at a video for a song from our upcoming release Ruffyunz II, reuniting my longtime rhythm section partner, Bobby Rondinelli on drums. We have a groovy list of guests Don Airey (Rainbow, Ozzy and Deep Purple for decades) on smoking Hammond B-3, Dave Maniketti on BADASS guitar, Tracy G. (Dio & WW III) on BRUTAL guitar, Joel Hoekstra from Whitesnake…AND starring in our video, Pat Thrall from the CLASSIC Pat Travers band line up, Hughes Thrall, Asia…and if you're old AND cool enough to know the band AUTOMATIC MAN…that's Pat! Please check out 'Hype in My Head' and watch for the imminent release of our new album, Ruffyunz II on Hyperspace Records.
The album is available for streaming courtesy of Hyperspace Records:
Thanks to BraveWords for the heads up.