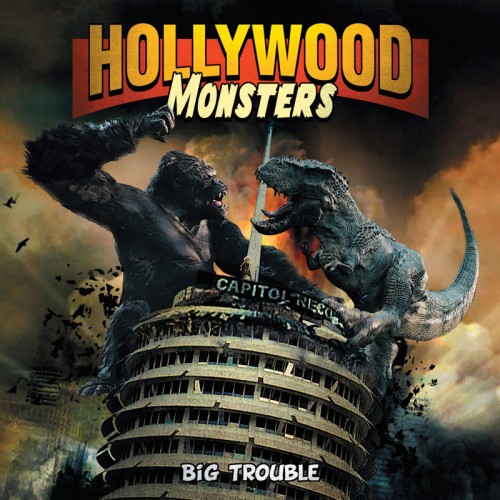 Back in 2006, when Deep Purple undertook a massive tour of France, their support was a French band called Café Bertrand. Their guitar player Stéphane "Steph" Honde moved to California a couple of years ago and there he befriended Tim Bogert of Vanilla Fudge fame and convinced him to play on his debut album. The project took name Hollywood Monsters, and recently signed with Mausoleum Records to release their debut album Big Trouble.
And undoubtedly, in 2006 Honde made a good impression on Don Airey, as the latter is among the guest musicians on the album.
Track list:
Another Day In Grey – Pt 1
Move On
Big Trouble
The Only Way
The Cage
The Ocean
Oh Boy!
Underground
Village Of The Damned
Song For A Fool
Fuck You All (bonus track)
Steph Honde – Vocals, Guitars, Piano, Bass
Paul Di'Anno – Vocals (track 11)
Denis Baruta – Guitars (tracks 5, 9 & 11)
Tim Bogert – Bass (tracks 1, 2 & 10)
Olivier Brossard – Bass (track 11)
Vinny Appice – Drums (all tracks except 7, 10 & 11)
Don Airey – Hammond B3 (track 2)
Emmanuel Lamic – Drums (tracks 10 & 11)
Laetitia Gondran – Drums (track 7)
Check out more sound samples on Soundcloud.
Big Trouble by Hollywood Monsters is due out on May 23 via Mausoleum Records.
Thanks to Andrey Gusenkov for the info.