Deep Purple managed to play one show on board of the rock cruise before it went sideways. Here's a clip from it with a rising rendition of Perfect Strangers
Meanwhile still at sea but on a different boat, Whitesnake men Joel Hoekstra and Dino Jelusik entertain the crowd semi-acoustically:
We were just about to label Dino Jelusik as the Snakes' latest addition when the ailing memory prompted that DC has recruited a new bass player earlier this year — meet Tanya O'Callaghan.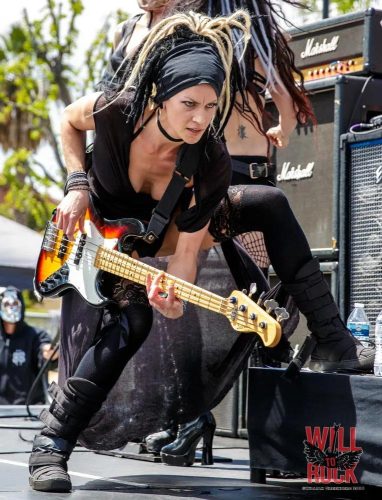 Thanks to Leslie Lopardo and WILL TRAVEL FOR GIGS for the videos and to Yvonne for bringing them to your attention.