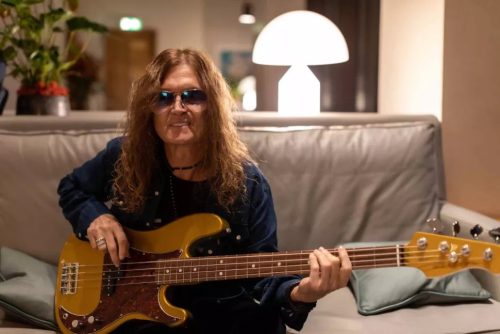 Glenn Hughes got himself new favourite bass guitars — he is now playing instruments from a British company called Ashdown. Two models in particular caught his attention: The Low Rider and a P-style The Arc (pictured above).
He first spotted these basses at the 2020 NAMM, and they made their live debut at the Dead Daisies London gig on November 10.
"Glenn instantly fell in love with the look and playability of our Low Rider bass at the show," the company said in a statement. "After sitting and playing it for quite some time we were asked if it came in gold, and could it have a tortoise shell pick guard?"

Hughes was also on the lookout for a P-style bass, which, – with its single custom wound split humbucker, vintage-style string-through bridge with brass saddles and optional gold finish – fit the description of the Arc.
Thanks to Guitar World for the info.