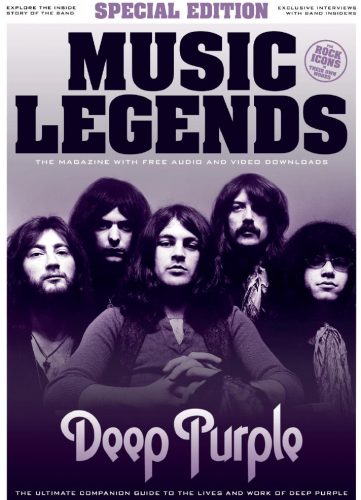 The Music Legends magazine has put out in September a Deep Purple special. The writeup would probably be nothing new to any THS regular, and it's riddled with wrong dates (California Jam ostensibly took place in 1971, and Gillan was arguing with Blackmore on their US tour of 1974). It is also far from coherent history of the band as it jumps from the departure of Chris Curtis straight to the demise of Mark II. Of a mild interest can be the pictures — particularly, that bongo player the band recruited, as displayed on page 8.
Check it out online, if you wish, but don't spend your money on it.
Thanks to Yvonne for the info.