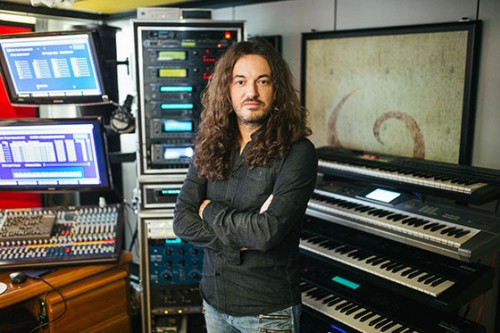 Ever since Coverdale announced the Purple album and Purple tour, many of you have wondered — what about a keyboard player? Well, now there is one, and his name is Michele Luppi. He's Italian, he's a multi-instrumentalist, and he also sings (seems like a prerequisite for being in Whitesnake these days).
Here's a medley of covers done by his own band (including Here I Go Again and Is This Love). He's the singer/bass player here:

And here is an example of him on the piano:

Unfortunately, he does not appear to be a particular Hammond afficionado, so do not expect anything too too Lordiesque live.
Thanks to Blabbermouth for the info.