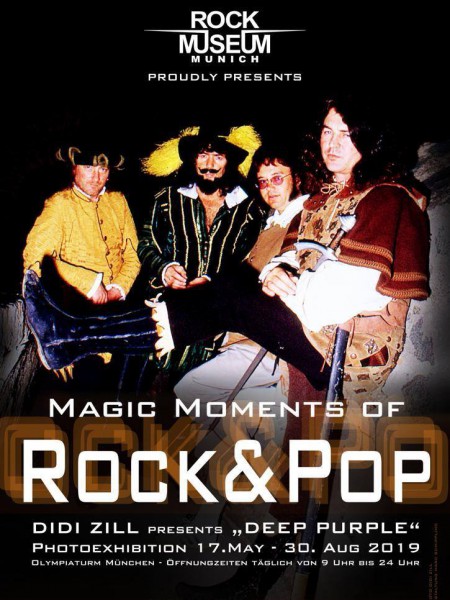 A Didi Zill retrospective exhibition is on display at the Rockmuseum Munich, which is located in the Olympiapark Tower (Olympiaturm). The exhibition will be open throughout the summer until August 30, and Deep Purple are, of course, featured prominently. Admission to the Rockmuseum is included with the tower admission itself. The museum has peculiar hours, perhaps in accordance with the rock'n'roll lifestyle — it is open from 9 am until midnight, albeit last entrance is at 11:30 pm.
Fun fact: the famous Munich venue Olympiahalle is located next door to the tower at Olympiapark, which was built to host the 1972 Olympic Games. The first concert after the games ended was held there in January 1973: Deep Purple supported by Steppenwolf Dick Heckstall-Smith band.
Thanks to Yvonne for the info.