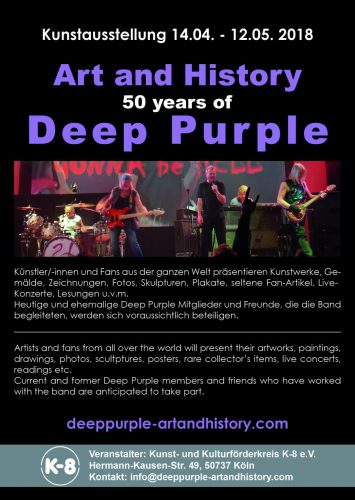 Next spring will mark 50th anniversary of the band we come here to celebrate. An international group of fans have started a grassroots campaign to honour the band in style and are organizing an art and history exhibition to be held in Cologne, Germany. They have booked an exhibition hall from April 14 to May 12, 2018, and are soliciting both exhibits and monetary donations. This event is a project of Kulturförderkreis K-8 e. V., the same outfit responsible for organizing Evi Ivan's paintings exhibition in 2006 and Roger Glover's art exposition in 2010.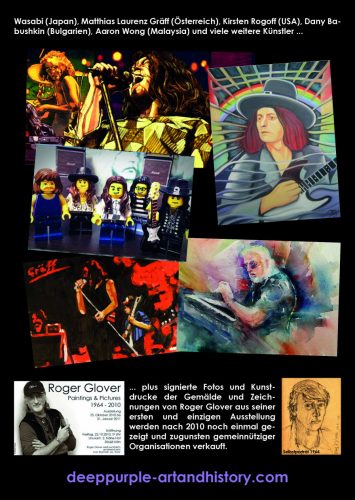 The website is deeppurple-artandhistory.com.
Thanks to Yvonne and Ralf Schmidt for the info.