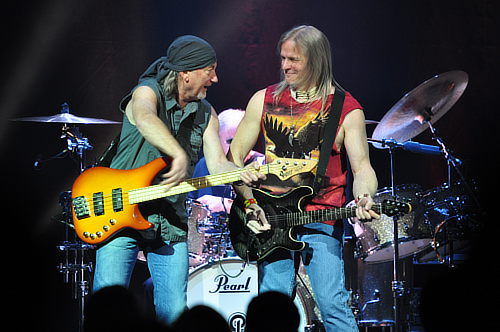 The Canadian tour is over and truly yours had a chance to attend a few shows with a camera. Here are the results:
These will also enter rotation on our front page.
An honourable mention also goes to Monster Truck, fun Canadian band, who opened up for Purple on select Ontario dates.
Many thanks to RG for fixing up photo permits. No thanks to the "suit" at K-Rock Centre.