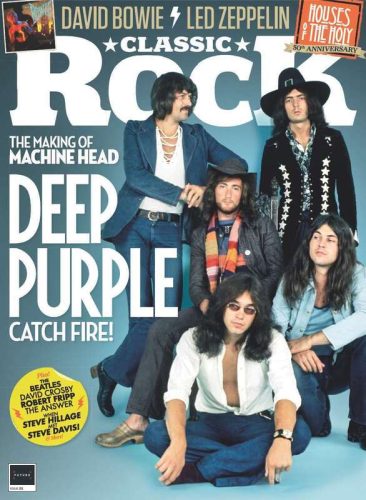 The latest issue (#312) of the Classic Rock magazine has making of Machine Head as the cover story.
How many times does a freak accident change the course of hard rock history? Not all that often, we'd wager. But had a suspended ceiling in a Swiss casino not caught fire, then Deep Purple's sixth studio album would have been a very different beast altogether.

I'm referring, of course, to Machine Head, and its signature song Smoke On The Water. In the new issue of Classic Rock we discover the inside story on the making of a true classic, in the band's own words.
Individual issues can be ordered in both digital and dead tree format via MagazinesDirect.
Thanks to Reinhard Lackner for the info.