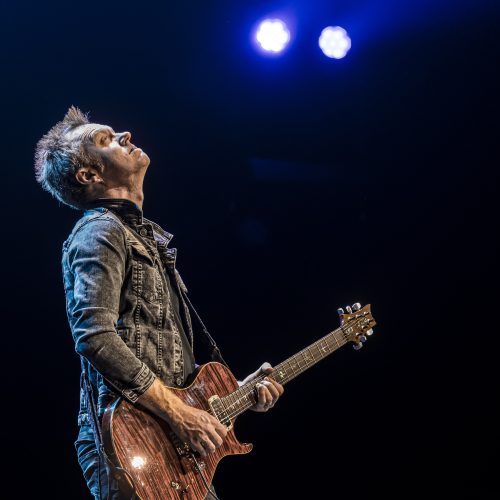 An outfit called VWMusic spoke recently to Simon McBride, and that resulted in an interesting interview.
Andrew: Can you recount the initial call you received to fill in for Steve Morse?

Simon: Well, there was talk of me stepping in for Steve temporarily towards the end of last year in 2021, but I never really thought much of it. I never thought much of it because it was always a case of, "It may happen, or it may not happen," because it depended on Steve's wife's condition as to whether he would be able to tour. But it just got to the stage where Steve decided enough was enough, and he needed to look after his wife, which is an amazing thing he's doing. So, I knew it was possible, but I didn't know for sure; I only really found out recently that I was being confirmed as a permanent replacement.
Andrew: I chatted with Ian over the summer, and he mentioned that Deep Purple may start working on some new music in early 2023. Are there any updates in the way of new Deep Purple music?

Simon:
At the minute, I'm just focused on the tour. As you said, there's been whispers of new stuff, but we haven't done any writing or anything yet, so we'll have to play it by ear. I take things as they come to be honest, and my main focus of attention right now is these shows with Deep Purple and having an amazing tour. But I'm always writing stuff on the road; it can be for me, or it can be for Deep Purple, so we'll see how things unfold in terms of new music.
Read the whole thing in VWMusic.
Thanks to Blabbermouth for the info.