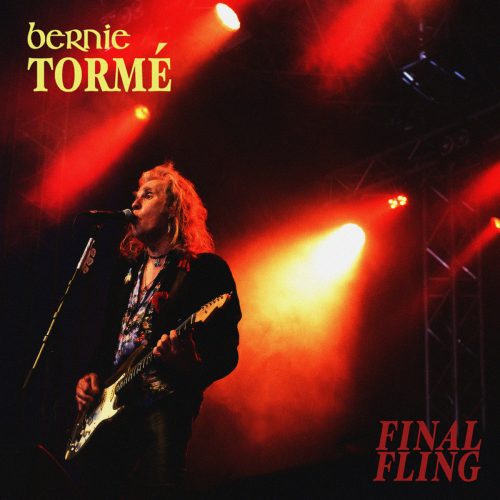 Bernie Torme's posthumous live album aptly named Final Fling will be released on November 25, 2022. It was recorded in December 2018 at the Barnroom Studios in Kent, England. Bernie passed away on March 17, 2019 after being hospitalized with virulent double pneumonia.
"Wild West" was recorded by Bernie and his final trio lineup (featuring bass player Sy Morton and drummer Mik Gaffney) live at Bernie's Barnroom studio after the end of Tormé's sadly prophetic The Final Fling tour in 2018. The run was a huge success, and with the band in dazzling form night after night, the trio soon began to regret the decision not to record any of the shows, so with the set fresh in their minds, the band loaded the gear into the live room and set up one more time to run through a set of classics numbers, spanning Tormé's storied career. The energy and power is evident from the first crack of Mik's snare drum as Tormé and company power through "Wild West".
Intro
Wild West
Come The Revolution
No Easy Way
Turn Out The Lights
Flow
Star
Motor Daddy
Stoneship
Drum Solo / Jameson Break
Rocky Road From Dublin
Can't Beat Rock 'n' Roll
Trouble
New Orleans
Summertime Blues
Mr Crowley
Crazy Train
Mixed and mastered by Eric Tormey
Artwork by Tuli Tormey
Guitar & Vocals: Bernie Tormé
Bass & Vocals: Sy Morton
Drums: Mik Gaffney
The album will be available as a deluxe package at £38 (includes CD, t-shirt, woven patch, and enamel star badge), a standalone CD for £15 (tri-fold digipack with 12 page booklet), and digital download for £13. All formats can be preordered via Bandcamp.
Thanks to BraveWords for the info.