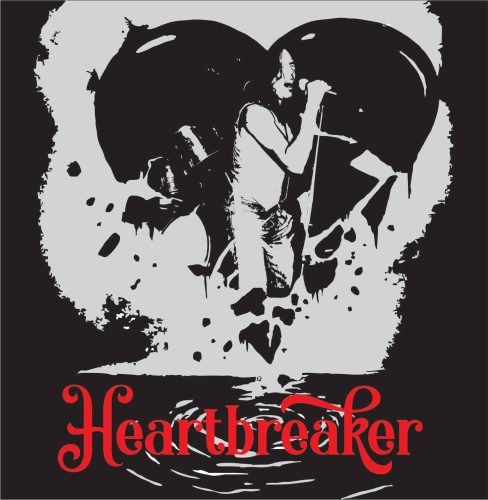 A fairly obscure 1970s band called Heartbreaker recorded some demos at the Kingsway Studios run at the time by Ian Gillan, with the man himself and Colin Towns making guest appearances on several of the tracks. Said demos have now been issued as a limited edition CD album. The label blurb reads:
Heartbreaker was formed in 1973 by Steve Annetts (who later joined NWOBHM band After Dark), Ian Foster, Dave Sexton, Roger Lewis, Keith Scutter and Andy Hill on keyboards. The band seemed to be on the right track when Johnny Glover (ex-Free/Spooky Tooth manager) and Richard Griffiths (Island/Sony Music/Virgin/etc.) picked them up and a deal with EMI was secured. After 1976 there were a few line up changes (Tiff Turtle & Rob Snook on guitars). Glover was gone by 76 and Ian Gillan steps in recording several tracks in his studio with guest appearances on a few tracks of Colin Towns (Gillan's Keyboard player) and Mr. Gillan himself. This partnership with Gillan marks the epitome of the band but a record deal didn't materialise: times were changing, all major labels in the UK were after Punk bands) and the band demotivated and vanished for lack of support. For the first time ever, the Heartbreaker album made up of a collection of demos, sees the light of day, including some earlier 1974 recordings as bonus featuring the original band line-up. Presented in a 16-page booklet and carefully remastered, this is a true gem for all fans of classic British Rock.
The formal description of the release from the label's online store provides further details:
Ian Gillan does backing vocals on Angel in Rags and plays percussion on Heartbreaker.

Colin Towns plays keyboards on Angel in Rags and Kingsway Reprise.
Thanks to Steve LaRocque for the heads up.