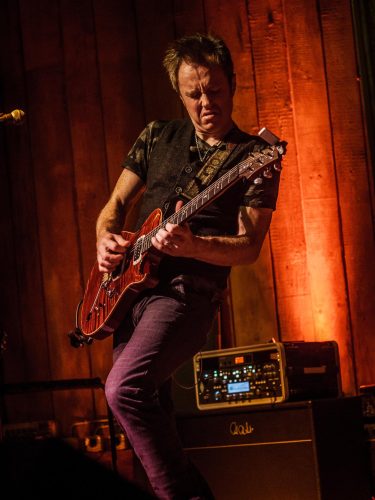 Louder Sound has profiled Simon McBride, including quotes from a recent interview with him:
[…] McBride was always going to be the obvious candidate. He'd already played in the solo bands of Deep Purple's Ian Gillan and Don Airey, knew how to wrangle Smoke On The Water and all the rest.

"They are quite fussy about how that song should be played," he says with a laugh. "And there are certain Ritchie Blackmore solos, too, like Highway Star. You can't get away with playing anything else. But I don't try to copy how Blackmore or Steve played. You just take the concepts they used and put your own thing to it."

Morse has described McBride as "a certified world-class guitarist". Any word from Blackmore?

"It would be lovely if Ritchie gave me his blessing," McBride says. "But am I worried if he doesn't? No, I'm not worried. Joe Satriani gave me his blessing, so that's good enough for me. That's my childhood hero, so it's like the hand of God saying: 'You're okay.'"

At last, after a career of ebb and flow, McBride seems to have found the win- win scenario his talent deserves. "Y'know, it's Deep Purple," he says, grinning. "Who would not want to play with them? They're all still shit-hot players. On the other hand, I can look at this and think: 'Well, it's probably going to help my solo career a little bit too.' It does feel like I'm living a quadruple life right now. But I've become an expert plate-spinner over the years."
Read more in Louder Sound.
Thanks to Gary Poronovich for the info.