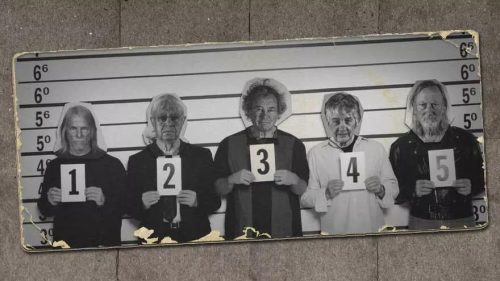 Louder Sound has a new feature on Turning to Crime, and it starts without mincing the words too much:
People often think a covers album is a sign of having run out of ideas, having a contract to fulfil, or maybe both. Deep Purple's new covers album Turning To Crime is neither
The article is well written and with plenty of quotes from all five gentlemen. Those who followed our extensive coverage of the release probably wont' learn much new from it, still it is a welcome distraction on these long winter nights.
If the prospect of a new Purple album emerging just 15 months on from the August 2020 release of their rather excellent Whoosh! was a welcome surprise for fans, the notion of the legendary English group – rightly acclaimed as one of the most influential, and boldest, architects of the hard rock genre – returning as a covers act in the twilight of their distinguished career sat uneasily with many – not least, as it transpires, with certain members of the band.

"Oh, I was totally against it to start with," Ian Gillan admits breezily, phoning from his property in Portugal. "I thought that Purple purists, myself among them, would see something like this as criminal, metaphorically speaking, so initially I didn't like the idea at all. And then I started tapping my fingers on the desk at home, and thinking: 'Hmmm, well, what are we going to do for the next year if nothing is happening?'"
Read more in Louder Sound.