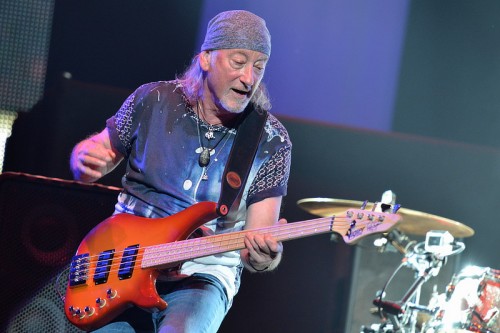 Deep Purple are resuming their touring in earnest today, May 22. The Jerusalem Post has a blurb ahead of the two shows in Israel welcoming the band to the country. Roger Glover was interviewed for the occasion:
Maturity may have something to do with longevity, but it all depends on the personalities in the band. Some bands are volatile, and others are calm. For us, Steve Morse brought an era of peace to the band. When he joined, we decided we weren't going to be led by anyone. We were a band of five members, all of them equal leaders. So there's no jealousy and no motives for any arguments.
It's not like we haven't been playing; we just haven't been playing together. So we do have to actually rehearse together a couple times. It's brushing off the cobwebs, but it always falls into place. It's a bit like putting a comfortable glove back on.
Read more in Jerusalem Post.