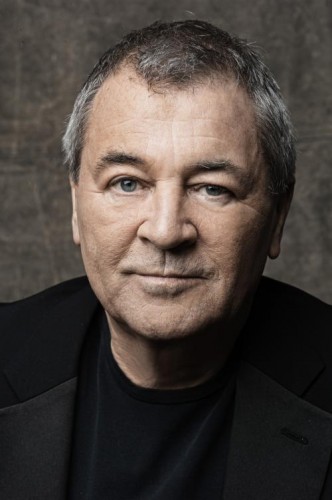 Another Gillan interview in The Portugal News, where he talks about his favourite local hangouts, life on the road now and then, and gives his advice to aspiring musicians:
TPN: The entertainment industry has been hit hard due to the pandemic and I wanted to ask if you could please give any advice to aspiring musicians?

IG: "I can't give any advice that they want to hear, the only advice I can give is from the bottom of my heart and that is that commercial success in music is one thing and the music itself is entirely different. Just keep practising and work with as many people as you can, broaden your influences, become better, love it, and take a Calvinistic attitude towards music because if you are successful or not, music can be a friend for your whole life, and sooner or later things will improve and I think probably there will be a renewal of energy from across the board, not just for musicians, perhaps with the capacity of people wanting to see live performances. The problem we have got at the moment is that there is so much of everything, there are so many people, there is so much music, the kids today are just as talented, if not more than the generation I grew up in but the opportunity is less because there are more of them and they are all competing for less opportunities whether that is performance, venues or recording contracts which don't even exist anymore so I would just say love your music and take every opportunity to practise. Every musician I have worked with practises for six hours a day and if you do that you will become adept with your instrument and suddenly one day you will find your voice and express yourself with an instrument the same way as you are speaking."
Read more in The Portugal News.
Thanks to Gary Poronovich for the info.