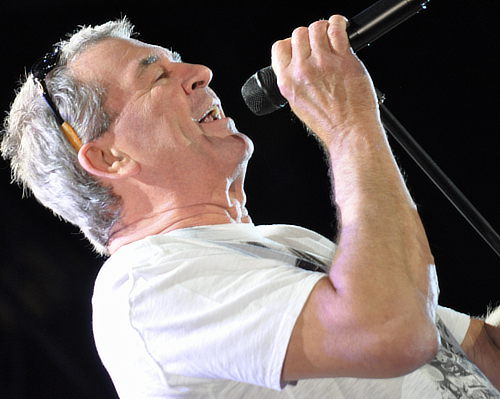 Earlier this month MyGlobalMind magazine spoke to ian Gillan. The interview now appears online.
What has been the biggest lesson that being in the rock and roll business for so long has taught you?

Well one of the most important things, that I enjoy because we love performing live, is the touring and the travelling. I was just talking about different cultures, and the effect that has had. We have been lucky people. I remember absorbing all these things and thinking "my god we don't do this back home like this.."These people believe in doing it that way and this way. You learn very quickly first of all to try not to offend people by behaving in a crass way. Just because you don't know about it ,is no excuse. There are a lot of things that are offensive to other people that we take for granted., that is just normal behavior. You learn about the more subtle things too, like humility and respect and those sort of things. Just a quick example, you know what people think about bowing. I have heard people saying I would not bow to any man. I have heard Americans say that and I have heard English people say that. Yet when you understand what bowing means to Japanese people. It's not a question of subservience, or anything to do with that its all about personal dignity and self respect. The fact that you bow to somebody develops your own sense of humility. I have found that to be an absolutely fantastic quality to develop. If you put humility into your life it takes away so many of the other things, I have been struggling with through meditation and other things. I used to be a pretty wild kid before I got into music, and I realized that I could not continue that way if I wanted to be a musician. My early attempts to break free from my rage and my anger was meditation and that worked to a certain extent. When I saw a lot of these other cultures, I realized what humility could bring to you in terms of equilibrium and balance. It was just a fantastic thing. I would say travel and absorbing other cultures. That is just one in a long list of influences that has affected me over my life. I would say that the travel has been the single most important aspect of rock and roll life.
Read more in MyGlobalMind.
Thanks to BraveWords for the info.