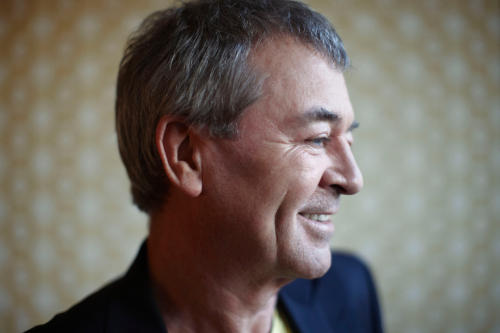 British newspaper The Telegraph interviewed Ian Gillan on an unusual topic — money:
ARE YOU GOOD WITH MONEY OR IRRESPONSIBLE?
I'm completely irresponsible, I'm afraid. I'm ignorant about money as a commodity – I have never really understood it. Years ago I decided to delegate running everything to my management because I'm only home three months every year and the rest of the time on tour. I need people paying my bills while I'm away or I'd come back to find everything cut off.
NOW THAT YOU ARE BETTER OFF ARE YOU HAPPIER?
I don't think happiness comes with money but if you are hungry you can't be as happy as if you aren't hungry. I think there's something about having a purpose in life and a sense of belonging that is more important than money for any human being. And helping other people – my daughter opened a restaurant recently and I gave her a few grand for that, which was very fulfilling.
Read the whole thing.
Thanks to Danny Nichols for the info.