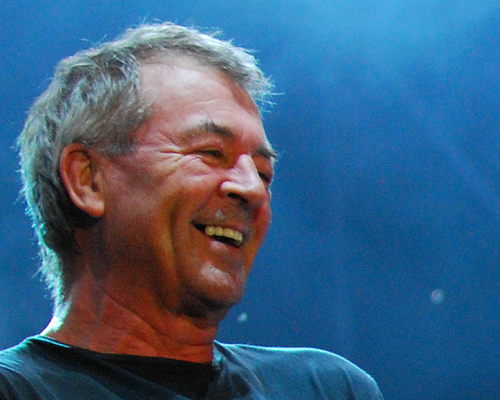 Ian Gillan spoke to Songfacts, explaining the lyrics for Throw my Bones and Nothing at All, before moving to "a few red lights", "Perfect Strangers", and "pony trekker".
Songfacts: What was the lyrical inspiration for the song "Throw My Bones"?

Gillan: "Throw My Bones" is something that people did in prehistoric times to see if it was going to rain tomorrow or if they were going to be alive tomorrow. They started painting spots and they became dice – a game of chance. So, the idea of trying to find out what's going to happen tomorrow, nobody knows that.

I went through this whole Brexit thing, and people saying, "We don't have enough information and what's going to happen?" I'm thinking to myself, "I know everything I need to know. Who knows what's going to happen? But I'm prepared." That's what the song is about. It's just about being content with life as it is. It doesn't mean to say that you just sit there and don't do anything or you don't have ambition. It just means to say that you don't know what the future holds. It may be something you'd really rather not have.
Read more in Songfacts.
Thanks to BraveWords for the info.