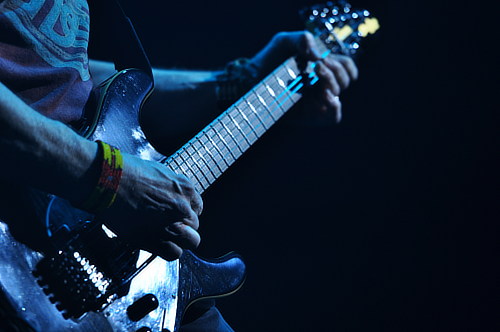 For the guitar players out there, Premier Guitar has a tutorial focusing on "a very refined technical and compositional approach steeped in classical studies" of Steve Morse.
The classical influence of Morse's playing is where I want to focus. Below, I've touched on a few examples in the style of some of Morse's more well-known songs, both with the Dregs and his namesake trio. Each of the examples showcases his clever composing style and innovative classical approach which will help expand your arsenal of guitar tricks.
This is marked as intermediate in both skills and theory, so if you think that matches your abilities, dig in.