Somebody stole my guitar….(Literally)
At some point during the reunited Dixie Dregs set up for the show at the Lincoln Theatre, Washington D.C. a one off acoustic/electric guitar was stolen.
Having owned the guitar for over 30 years Steve is obviously eager to get it back, and so is offering a reward for its safe return.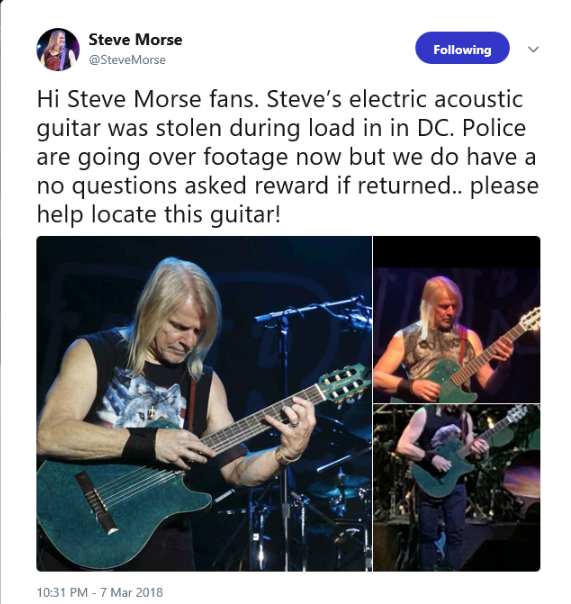 It goes without saying that if anyone has any information on this matter please pass it on, and lets get Steve reunited with his guitar.