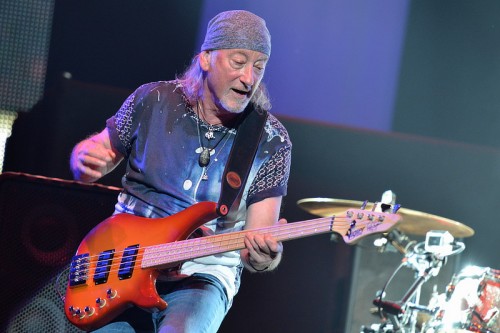 Roger Glover will take part in the performance of Jon Lord's Concerto for Group and Orchestra to take pace in Győr, Hungary on November 5th, 2021. Paul Mann will be on board conducting the Győr Symphony Orchestra, and Bruce Dickinson will do the vocal duties. Other musicians include Kaitner Z Doka on guitar and Bernhard Welz on drums. Both have collaborated with various members of the Purple family over the years, including Jon himself. There is no word yet who will play the organ.
Tickets go on sale next week, check our calendar for more info (when available).
[Update Aug 29]: The venue for this show has been changed from Egyetemi Csarnok to Audi Aréna.
Thanks to Blabbermouth, Gary Poronovich, duttka and Lutz for the info.