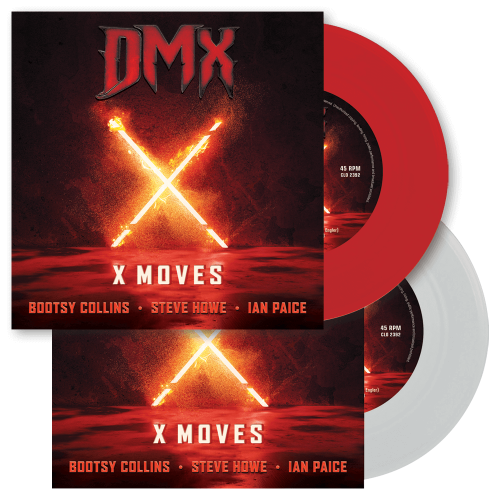 Ian Paice, along with Steve Howe and Bootsy Collins, were guest musicians on the latest single from hip hop artist DMX. We understand that this particular genre may not be among the favourites amongst our audience, but try to approach it with an open mind — the groove is there.
The promotional blurb reads:
"X Moves" is the newest single from DMX. It's a full-fledged rock/hip hop hybrid that recruits not one but three Rock Hall Of Famers: Deep Purple drummer Ian Paice who provides the track's stampeding groove and YES/Asia guitarist Steve Howe who throws down a riff for DMX to ride. In addition, "X Moves" finds DMX trading verses with the great Parliament-Funkadelic maestro Bootsy Collins who also provides a bit of extraterrestrial magic with his signature Space Bass. And finally, bringing an international flavor to the mix, German producer/artist Jürgen Engler of Die Krupps produced and mixed the track alongside Cleopatra Records founder Brian Perera who co-produced the track. All told, "X Moves" is a magnificent work that may prove to be DMX's most daring move yet!
The single is out via Cleopatra Records on red and silver vinyl and can be ordered here.
[Update Apr 9]: This proved to the final release for DMX (a.k.a. Dark Man X, real name Earl Simmons), who have died today at the age of 50. He collapsed at home on April 2, 2021, and passed away on April 9 at the New York's White Plains Hospital after being on life support since admission. Apparently, the underlying cause was a heart attack triggered by drug overdose.
Thanks to BraveWords and Reuters for the info.