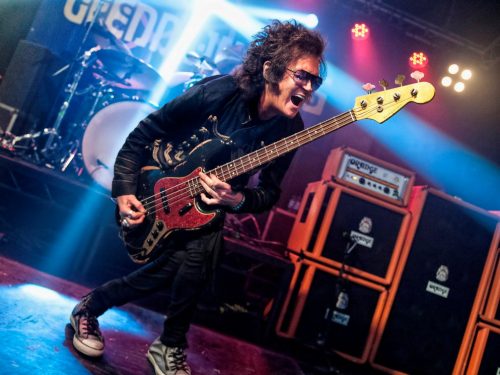 Glenn Hughes recently spoke to Music and Me, revealing that he has settled his royalties for Burn (he famously claimed that he co-wrote the album, but was not credited for contractual reasons). The settlement, we presume, was made with the embattled HEC Enterprises and Deep Purple (Overseas) companies.
As we sit here speaking, it's three months ago, it's all been resolved. It's taken a long time. It's not really something I've spoke about in the press.

People, of course, always ask me: 'How come you didn't write on 'Burn'?' And I don't really go out of my way to give the definitive answer, but the fact is I was signed to another company. And if you look at George Harrison and Robert Plant, they were off a couple of records too — Robert being 'Led Zeppelin I'. It's the same scenario. I decided I'd leave my name off to… take care of business, if you will. At a young age as well — I couldn't believe I did that.
I never hold a resentment. Because the resentments are about people who are no longer with us. Let's just say that I was mismanaged — young and mismanaged — and I was promised things that… Being an only child living with his mum and dad up in the north, I was offered a handshake, and I took it.

The thing that's kept me alive is I've never held a resentment against anyone. Never. Resentments would kill me — it would take me out drinking, it would take me out cavorting. I never held a resentment. And now, 44 years later, it's been resolved. It's a long time.
I'm getting paid, yeah. It's going back. But more importantly, I'm getting paid going forward. But there are some things I'm getting paid for, like film stuff and sync rights and streaming and stuff from lately. But there are other ways to go about it, which I can't talk about. But I am right now…
Listen to the complete interview (24 minutes long) at this location.
Thanks to Blabbermouth for the transcriptions and to Jim Collins for the heads up.