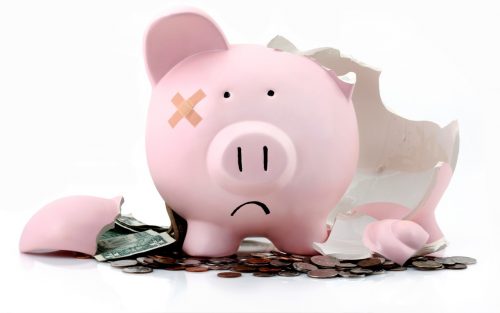 TL;DR: financial affairs of the pre-reunion Purple are a huge mess. Lots of money "disappeared". Lawsuits are abundant. Gory details below.

Preface
From time to time news stories pop up about various lawsuits being filed regarding financial legacy of the band (and, of course, the lucrative Marks 2 and 3 in particular). The stories seem bizarre, even more so when you consider that Britain is a fairly civilized island and provides public access to the court records. Here we will try to put it all together into a more or less a coherent story based on said records.
Exposition
As you might know, Deep Purple were managed by Edwards and Coletta through their company HEC Enterprises. Later on, they've set up a second company called Deep Purple (Overseas) to manage the band's affairs outside of UK. Both companies were supposed, among other things, to collect and account for the royalties of Deep Purple music.
When Blackmore left the band in 1975, he asked Deep Purple's booking agent Bruce Payne to manage his new band Rainbow through Bruce's company Thames Talent. Then Purple reunion happened. The reunited band inherited Rainbow crew and management. Thames Talent has been managing the band ever since. This is how Deep Purple ended up with two different management teams responsible for different things — HEC and DP(O) for Marks 1 through 4, and Thames Talent from 1984 onwards. Just to make it absolutely clear which management we're talking about: the rest of this article deals exclusively with the HEC and DP(O).
Purpletuity
Every time Smoke got played on the radio or Burn used in a commercial, a faint ka-ching could be heard at the HEC and DP(O) offices. The trickles formed creeks, which merged into streams. Eventually, money was supposed to be distributed among all the interested parties. Naturally, not everybody was quite happy as to how exactly it was done, and after some legal wrangling a new agreement was reached in 2005 between Gillan, Glover, Lord, and Paice on one side, and HEC, DP(O), Edwards, and Coletta on the other.
According to this agreement, a new company called Purpletuity Ltd was formed, with all copyrights to be transferred to this company, and proceeds from the royalties to be split between artists and managers according to the undisclosed, but detailed terms. Other members of the band were also included in the agreement, as "artists" were defined as "artists, including the Claimants, who contributed to the composition of any of the Compositions or performed on any of the Recordings". If the new company was to be sold, proceeds would be split with 20% to the managers and 80% to the 5 members of Mark 2.
Things didn't go quite as planned
Purpletuity was incorporated in November 2005. The entire issued share capital in the new company was held by DP(O). However, not all the provisions of the 2005 agreement were implemented. In particular, copyrights were not transferred to the new company and instead, HEC and DP(O) continued to receive the income from royalties. John Coletta died in 2006. Tony Edwards died in 2010. Their share of ownership has passed to the members of their respective families.
In June 2015 Blackmore filed a lawsuit against HEC and DP(O) for the money owed to him, including under the 2005 agreement. Next month, Gillan, Glover, Paice, and Vicky Lord brought separate proceedings against HEC, DP(O) and former managers' estates to enforce the 2005 agreement. HEC and DP(O) went into administration in January 2016 (which also prompted this statement). In September 2016 a judge ruled that Purpletuity shares should be split 20% to the managers' estates and 80% to the 5 members of Mark 2, including Jon Lord's estate. To complicate the matters further, in August the same year Coverdale filed a claim for 5% ownership in Purpletuity. This claim is still pending.
On top of all that, one Dipak Shanker Rao served as an accountant for all three companies (HEC, DP(O), and Purpletuity) and as the executor of both Edwards' and Coletta's estates. On the said gentleman's watch £2.27 million were "misappropriated", of which only £477,000 have been recovered so far. His assets have been frozen.
The splitting of legal hairs continues to this day and billable hours keep piling up with no end in sight.
Clear as mud now?
Sources: [2016] EWHC 3179 (Ch), with heads up from Blabbermouth.