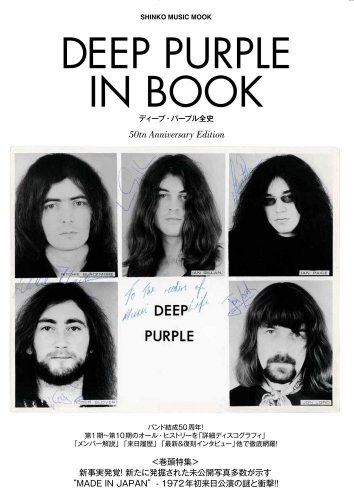 There is another book due out in Japan, and this volume aims to cover a comprehensive history of Deep Purple from Mark 1 to the present day. It is titled Deep Purple in Book and will be published on October 3 by Shinko Music Mook, ostensibly to tie in with the upcoming Japanese tour.
Besides the history of the band, the 376 pages include:
previously unreleased photos from 1972 Japan tour and 1985 Oceania/Japan tour;
an exclusive interview with Ian Paice, as the only original member;
review of the most recent The Long Goodbye tour leg in Europe;
biographies of all past and present members of the band;
reviews of all band's albums and videos, studio and live.
Thanks to Alex Kononow and Akemi Ono for the info.