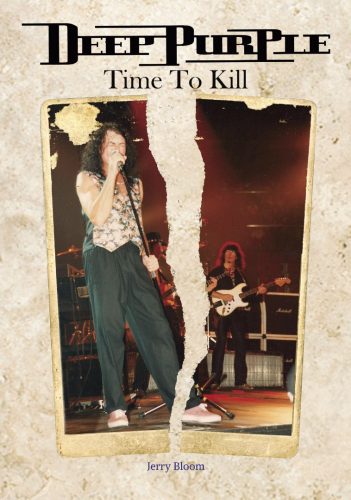 Wymer Publishing in the UK is preparing another Deep Purple book by Jerry Bloom. The book is titled Time to Kill and is dedicated to the last year in the life of Mark 2 lineup — The Battle Rages On album and subsequent tour.
2018 is not only the 50th anniversary of Deep Purple's inception but it is also the 25th anniversary of the last time the classic MKII line-up performed together. Ritchie Blackmore famously called it a day during the Battle Rages On… Tour with his last show being in Helsinki on 17th November 1993.

To commemorate this brief but extraordinary tour we are pleased to announce that on the 17th November this year we will be publishing TIME TO KILL – a comprehensive timeline of the last year in the life of Deep Purple MKII, written by Jerry Bloom.

The book includes a detailed look at the album as well as a day by day account of the tour. With planned dates in America cancelled and Blackmore quitting before the Japanese tour, there was in all just 37 shows. Author Jerry Bloom attended 10 of them, and was backstage at most of those, helping to give a personal account of the shenanigans that went on as the tour progressed.

As Jon Lord said at the time, "the shows were done at an energy level and ability level I've rarely seen attained before. I think we played as well as we've ever played." Each show is covered in detail and the book is also crammed full of previously unpublished photos. Both dramatic on stage shots and candid off stage photos that show the band relaxing in between shows, in hotels and on planes. This is a truly unique insight into one of the most over-looked but dramatic times in Purple's entire history.

Housed in a purple buckram presentation box with silver block foiling, it includes a set of 6 prints, suitable for framing.

STRICTLY LIMITED TO 500 COPIES WORLDWIDE.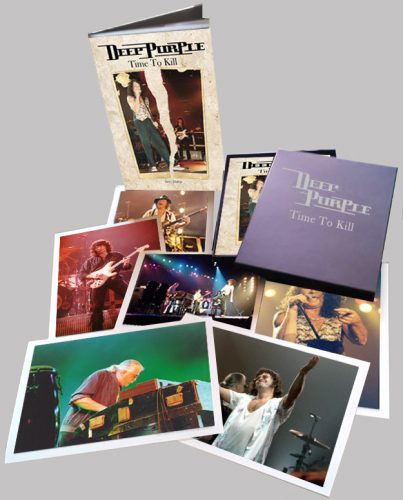 Publication date is set for November 17, 2018. Customers who pre-order by 31st September will have their name printed in the book on a dedicated Fan Page.
Thanks to Wymer for the info.