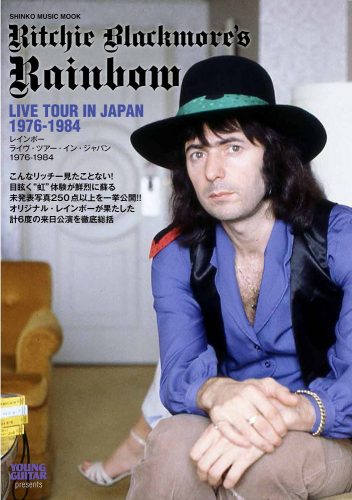 A new Rainbow photo book is coming out in Japan. It is quite a hefty volume at 288 pages and promises a wealth of pictures from the band's Japanese tours from 1976 to 1984, many of them previously unpublished. The pictures were taken for the Music Life and Young Guitar magazines. The promo blurb mentions that the book is being published in the hopes of enticing a certain guitar player to tour Japan with his current lineup.
Anyhow, at ¥2,592 (about $23/€20/£17) + delivery charges, it's not all that bad. It is also already a #1 bestseller in the 'Foreign Rock & Pops Music' books category on Japanese Amazon.
Publication date is set for December 14.
Thanks to Akemi Ono for the info.