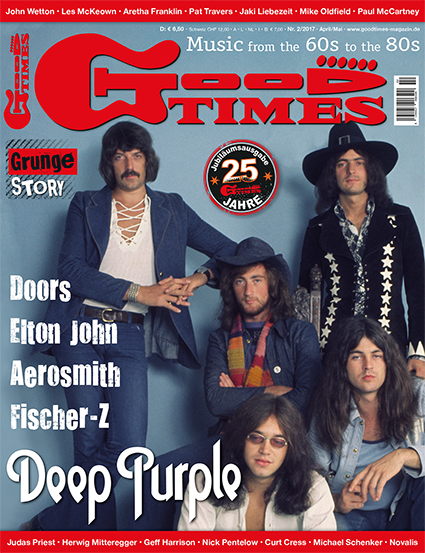 German GoodTimes magazine has Mark 2 on the cover of the latest issue (2017/02), with two extensive features inside — one on the Mark 2: Der Bruch war die größte Schande des Rock'n'Roll! (The breakup was the biggest disgrace of Rock'n'Roll!) and another one on the current band: Angst vor dem "Das war's!" (The fear of "That's it!").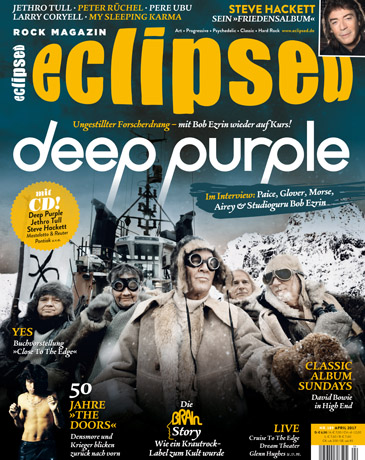 Another German magazine Eclipsed puts the now familiar band of polar explorers on the cover of their issue #189 (April 2017), with a 10-page feature Reise in die Unendlichkeit (Journey to Infinity) inside.
German version (see a pattern here?) of Classic Rock magazine opts for Jim Morrison on the cover, but features 5+ pages interview with Ian Paice inside its 2017/04 issue.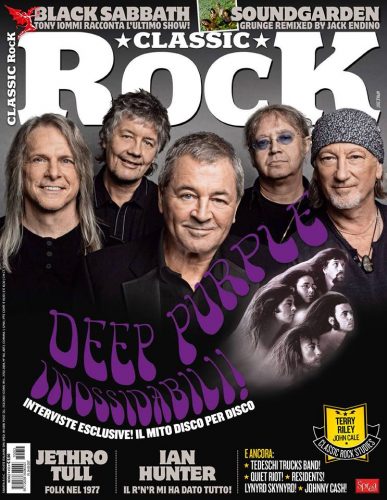 Not to be outdone by its British or German siblings, Italian Classic Rock issue #53 not only has the band on the cover, but dedicates no less than a whopping 35 pages inside to all things Purple.
Thanks to Deep Purple Tour Page and Nigel Young for the info.