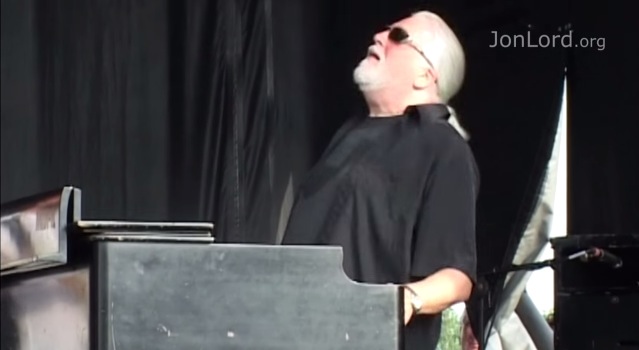 Today, on the third anniversary of Jon Lord's passing, JonLord.org has revealed a previously unreleased live recording of John Lennon's Instant Karma performed by Jon Lord.
Filmed on Armed Forces Day in July 2009 at an event in Jon's local community, the band includes Micky Moody, Steve Balsamo, Steve White, Willie Wyffe, Sam Brown and Joe Brown.
The footage was sponsored by a fan on the promise that we use it to remember Jon on the day of his passing.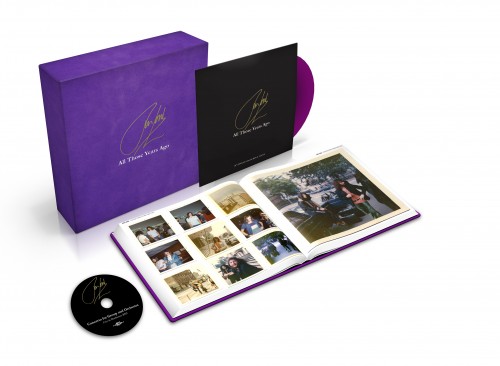 To coincide with the anniversary, JonLord.org has also launched a special commemorative sale of *All Those Years Ago*, the *Jon Lord photo book* from *Rufus Stone Limited Editions*.
For a short period ending on July 20th, 2015, the special limited edition book will sell at £150 incl. world wide delivery.
As a special bonus, the first 25 copies will come with a postcard signed by Jon Lord. Jon signed these while on tour, and they only recently came to light.
Also available will be the *Jon Lord Signed Edition* of *All Those Years Ago*. Signed by Jon Lord, these will sell at £300, and there are five copies only. These signatures were signed by Jon, when the *California Jam Books* were produced by Rufus Stone. Jon signed them 3 weeks before he died.
Both editions will be available only from JonLord.org. As always, a portion of the profits will be donated to Jon's favorite charity The Sunflower Jam.
Special commemorative offer ends July 20th 2015.
Orders can be placed now only at: JonLordShop.org.