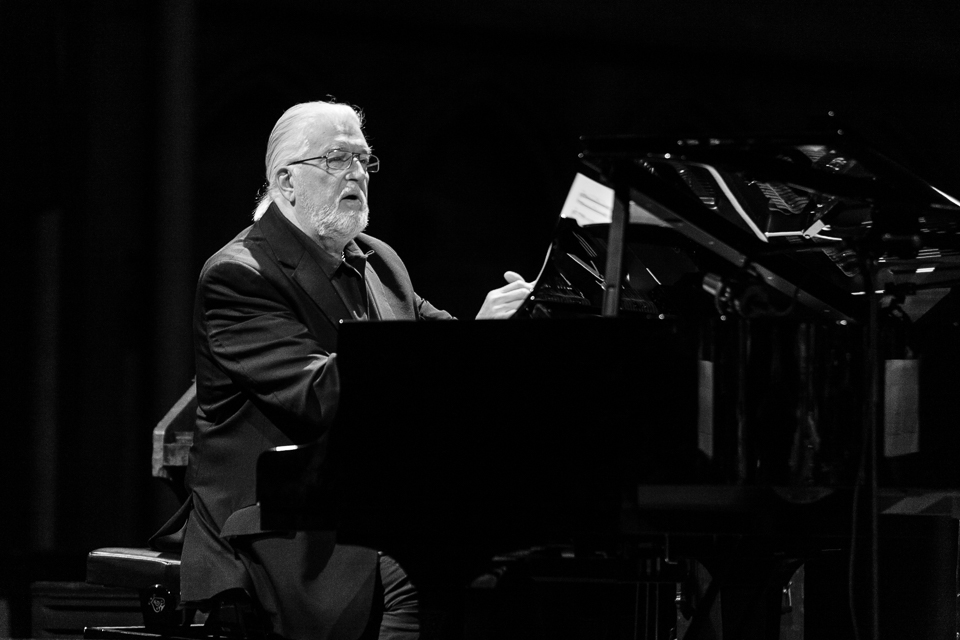 On May 23rd 2010, Jon Lord and the Lord Chamber Orchestra played what sadly would be Jon's last concert in the magnificent Nidaros Cathedral in Trondheim, Norway. Former THS editor Trond J. Strøm took some beautiful black and white photos during the final rehearsals that day. For now, Trond is publishing the photos in a blog but a photo book containing the photos is also planned. You can sign up for updates on the book project on the blog.
The concert is also available to watch online.
Photo by Trond J. Strøm.