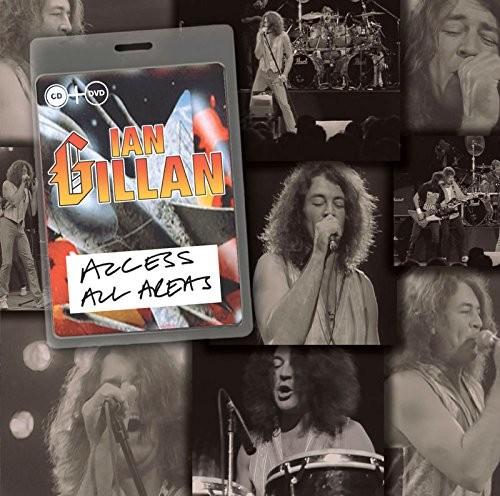 [Update] It was pointed out in the comments that this material had been released previously.
---
A live Gillan CD/DVD was released in March, which unfortunately slipped under our radar. It came out on a Demon Music imprint called Edsel (not to be confused with Edel) as a part of their Access All Areas series. Which creates even more possibilities for confusion with Deep Purple's documentary that came out few years back under the same title.
The show was recorded in front of an audience at the Central Television's Nottingham studio on August 26 24, 1990.
Both CD and DVD track lists are identical:
Gut Reaction
Demon's Eye
Living For The City
Puget Sound
Sweet Lolita
No More Cane On The Brazos
I Thought No
When A Blind Man Cries
No Good Luck
Lucille
Smoke On The Water
Audio and video samples:
The album is quite reasonably priced at £8.99 / €10.89 and is available from a variety of online retailers, e.g. this one. Amazon also mentions a vinyl edition with release date of March 23, which is marked as 'currently unavailable'.
Thanks to Yvonne for the info.