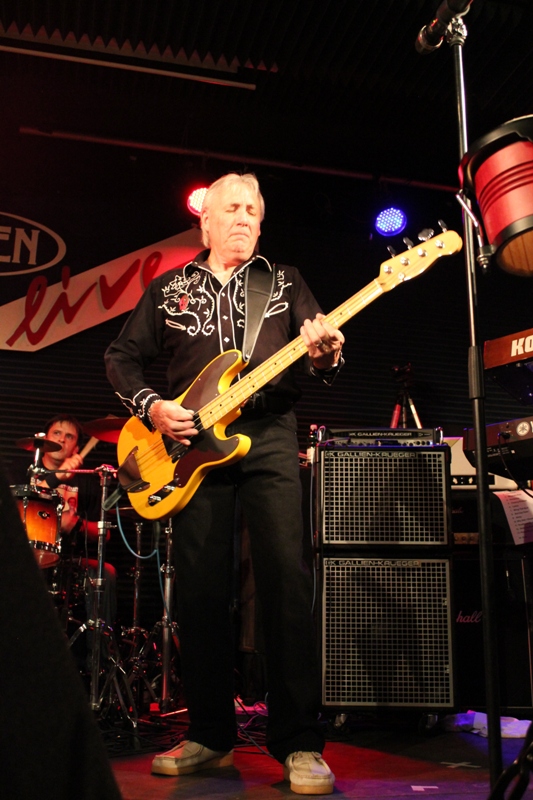 Another teaspoonful of the Nick Simper interview in Classic Rock. He talks about his dismissal from Deep Purple and still sounds more than a bit bitter about the whole affair:
It was definitely a body blow. It was a turnaround, when you consider I'd recommended Ian [Gillan] in the first place. He had the chance but rejected it. We auditioned about 200 people before we found Rod Evans – I bet Ian was thrilled to get that second chance in 1969.

When he did come on board, he made it very clear he wasn't joining without Roger. I was definitely peeved.
I feel subsequent Deep Purple lineups have diluted what we created. They had success, you can't deny that, but I've lost interest in it – it doesn't do a lot for me musically.
About his stint with the Nasty Habits:
When I was asked to play with Nasty Habits and do Mark I stuff, I said 'no way.' But eventually I realised people still love those songs, and they haven't had the chance to hear them live for a long time.

I was amazed at how packed the shows were, so we kept going. Now I'm getting ready to record bass for our first album of all-original songs.
Thanks to Classic Rock for the info.