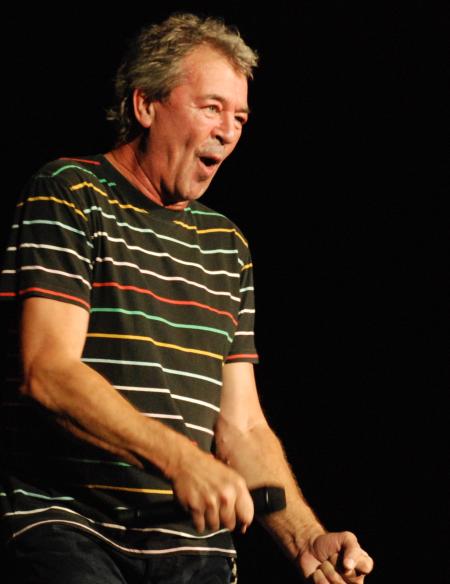 Blackmore Vale Magazine (I kid you not) reports that Ian Gillan offered his services to perform at the Guitars On The Beach festival in his home town of Lyme Regis. The event is essentially a mass gathering of guitar players not unlike the ones that set the world record, albeit not on quite the scale: last year 2,267 guitarists set the UK record, with this year more than 3,000 having already signed up. Smoke on the Water is one of the songs to be played, along with Buddy Holly's Rave On, Rocking All Over The World by Status Quo, 500 Miles by The Proclaimers, Valerie by The Zutons, Sharp Dressed Man by ZZ Top, Sweet Home Alabama by Lynyrd Skynyrd, I Wasn't Born To Follow by The Byrds and Summer Holiday by Cliff Richard, "the last two depending upon finding a bunch of Rickenbackers and a London bus."
When Big Ian heard about the event, he offered to sing Smoke, this giving a chance to 3,000 budding guitarists to brag about playing guitar for Ian Gillan.
The event will be held on the beach in Lyme Regis, UK, on the weekend of September 6-7th.
Thanks to Andrey Gusenkov for the info.