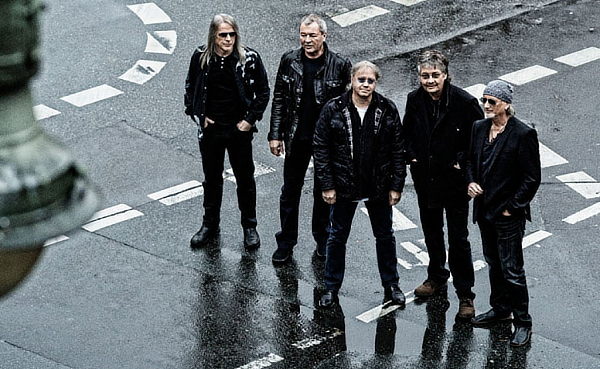 It's been a slow news week, but finally here's a good one.
Swiss newspaper Basellandschaftliche Zeitung published an interview with Ian Gillan, in which he said (in reverse translation):
Good morning, Mr. Gillan, they told us you were in Portugal. May we ask what are you doing?

Ian Gillan: The whole band is there. We have a studio in the Algarve and working on new songs. In the evening we take a sip of good red wine and enjoy the tranquility.
The interview is not dated, but the Basel gig on July 11 was mentioned, so it must be at least this year vintage. It looks like the band is making good on the promise to get back into the studio soon for a follow up to Now what?!
Thanks to Andrey Gusenkov for the info.