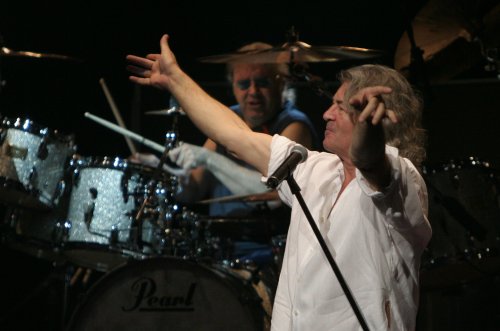 While being in Lima, Peru Ian Gillan gave an interview pieces of which appeared today on Bloomberg's newswire. The interesting bit is about the band's plans:
This is a three-year tour and finishes in Russia and then Germany in November. I guess we'll have Christmas off and then I hope we shall then go into the studio and make another record and do it all over again.
With all due respect, anything that Gillan says should be taken with a grain of salt. But here you have it — no studio work is planned for this year.
Read more of the interview here.
Thanks to George Kikonishvili for the info.