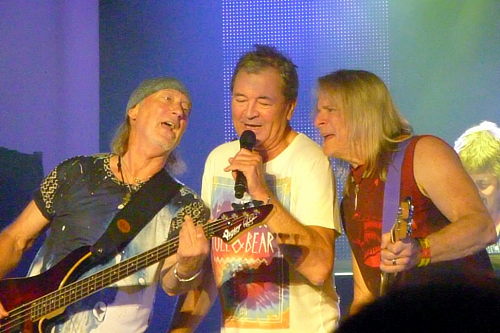 Japanese promoter Udo Artists has announced three Deep Purple dates in the country: April 9 in Nagoya, 10th in Osaka and 12th at the historical Nippon Budokan in Tokyo. Tickets for the latter two are already available with Nagoya going on sale on December 13.
The 2014 touring schedule for the band is shaping up as follows:
February: Scandinavia, Poland, Czech Republic, Hungary, Serbia, Romania, and Israel.
March: open so far.
April: Luxembourg, Belgium, Sunflower Jam in London, plus one date high up in Swiss Alps, then off to Japan.
They also have been announced to play Hellfest in France on June 21
See our calendar for more details.
Please note that only February dates, Luxembourg and Belgium have been confirmed by the band's management at the time of this writing.
Thanks to Yvonne Osthausen for the Japanese tip.