Whitesnake have new dates for their Japanese tour, rescheduled from October 2019 to March 2020. The new dates are booked from March 9 to 20th. Old tickets are still valid, except for Fukuoka (change of venue) and Toyota City (change of venue as well, and moved to Nagoya proper), both of which have to be returned for refund and new ones purchased. As for the rest of the dates, refunds will be issued on request, but are not mandatory.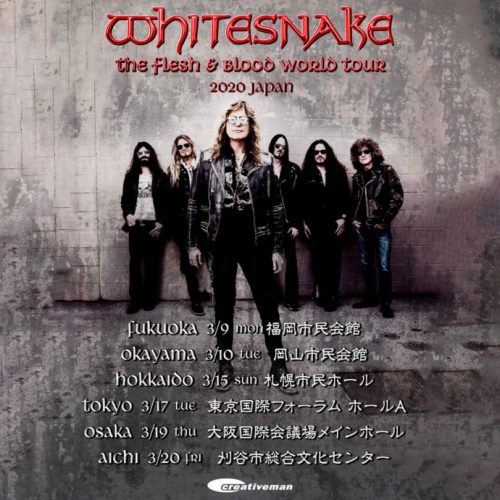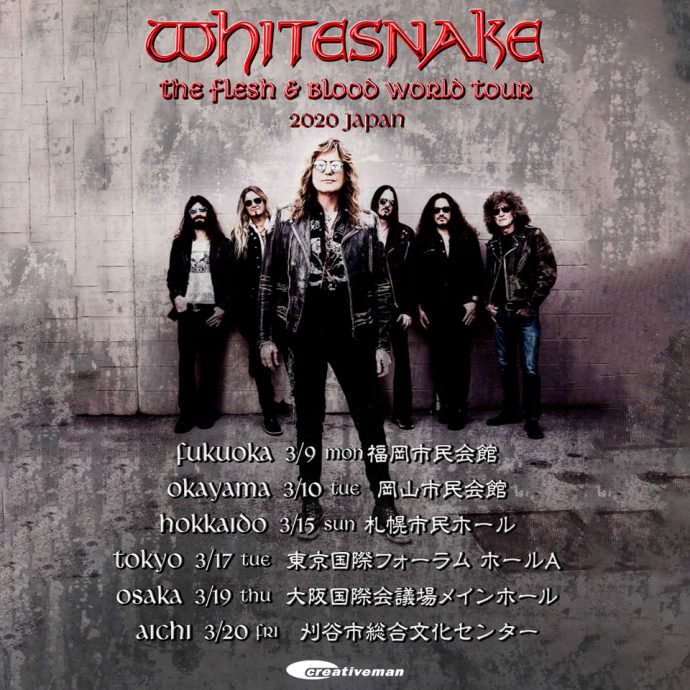 Tickets for rescheduled dates go on sale December 7, 2019. Full details in our calendar.
Thanks to Akemi Ono for the info.