NOW What?! has seized the #1 spot in Germany, Deep Purple's unofficial second home.
This is confirmed by Media Control, who says this is the seventh time Deep Purple hit the number one spot in Germany. (Seventh Heaven?)
In the UK, NOW What?! has reached #1 in the Rock & Metal Albums Top 40 dated May 11: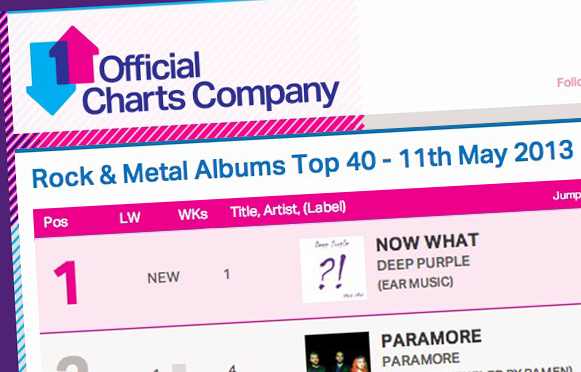 Let us just take a moment to congratulate the band – and earMUSIC – as we look forward to hearing as many of the new songs as possible on the upcoming tour.
Thanks to Nigel Young.