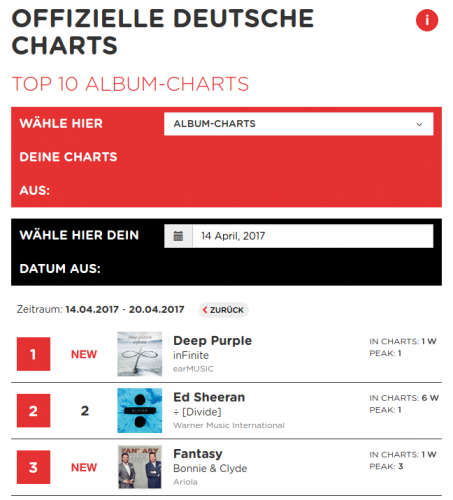 The new Deep Purple album inFinite has achieved top position in the German album charts for the week of April 7-14. It follows on the success of Now what?!, which also got to number 1 upon its release. This is the eighth number 1 Deep Purple album in the country, and the last time two consecutive studio releases went both to number 1 spot was in 1972, when Machine Head followed Fireball.
Congratulations to everybody involved.
We are summarizing inFinite chart positions around the world elsewhere.
Thanks to Fabian Sterlzig, Georgi Zbirchev, Nigel Young, Claus, and Giorgi for the info.