First of all, let's dispense with the hype : the record label claim that the new Purple album is a cross between Made in Japan and Machine Head (or words to that effect) is just that, hype, and a bit unfair to both incarnations of the band, the current and the one responsible for those masterworks. After all, the two main soloists in the band are different people, impossible to compare to each other.
What is definitely NOT hype is that on this new album, Deep Purple do what they do best, what they have done on numerous occasions in the past : dispense with the rule book. Consciously or not, they look at what people expect from Purple, and then proceed to not pay any attention to it. They've done it with In Rock, Fireball, Come Taste The Band, Purpendicular and now once again with Now What?!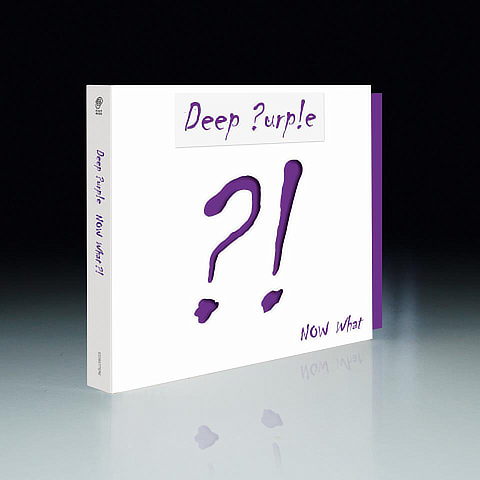 This is the most unusual, interesting, unexpected album Purple have done for a very long time. This is the definition of a progressive rock band.
I shall not go into the usual track-by-track thing, I'l just single out things like the plethora of circular riffs on "Aprez Vous", the complex construction of things like "Uncommon Man" , "Body Line" and "Blood From A Stone", the hooks and melodies on "A Simple Song" or "Out Of Hand", the horror movie atmosphere on, appropriately enough "Vincent Price" (a standout with Gillan's weird, treated vocals), oh, lots and lots of interesting stuff.
It's telling that the single features two tracks so vastly different to one another – a classic Purple rocker and what is perhaps the most…sly song they've ever done, see, "All The Time In The World" is so simple, almost unremarkable at first listen, but gets you well and truly hooked, until you feel it's one of the absolute best songs the have ever written.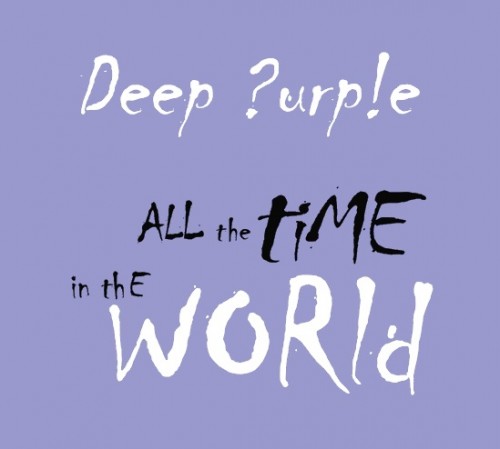 This is an album so densely packed with ideas that it can only be fully enjoyed through repeated listens.
Not having had access to a full resolution copy, I can only imagine the full extent of Ezrin's production-if we're to judge from the two tracks on the single, it's definitely widescreen. Certainly I don't think anyone has managed to capture Gillan's voice so well in recent years, he sound incredible on all tracks.
Instrumentally the album is dominated by Morse's "bluesier" playing, the one that regular concert goers have been experiencing on recent tours, and by Don's immense variety of sounds. Rhythm-section watchers will have a LOT to sink their teeth into.
In closing what is, of necessity, a short review, two points :
"Now What?!" has been well worth the eight year wait since "Rapture…". This is a Deep Purple album to enjoy, explore, cherish and be proud of.
Seeing as the CD is dedicated to Jon, I only wish he was around to enjoy it. He would have been very proud indeed.
P.S. The bonus track, "It'll Be Me" is a Jerry Lee Lewis song that the Javelins used to do back in the day.
Stathis Panagiotopoulos