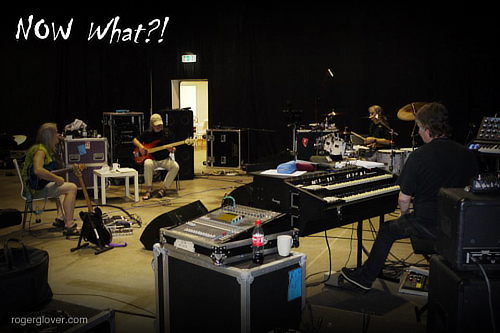 Part 1 of Roger Glover's diaries covering recording of the new album have been published online. The published portion covers June 24 to July 25, 2012, with hints of more to come.
24 June Sunday
Nashville. Our first day in the Soundcheck rehearsal studio. The setup is similar to Werne, so it's fairly comfortable and quite spacious. After a jam to warm up, we start going through the list of songs. IG, who wasn't in Werne, needs to hear all the latest ideas. We discuss the keys that each song is in and we occasionally try tuned-down guitars. Bob Ezrin stops by to welcome us to Nashville. He is a ball of energy and very enthusiastic.
Read more at deeppurple-nowwhat.com.
Thanks to Andrey Gusenkov for the info.