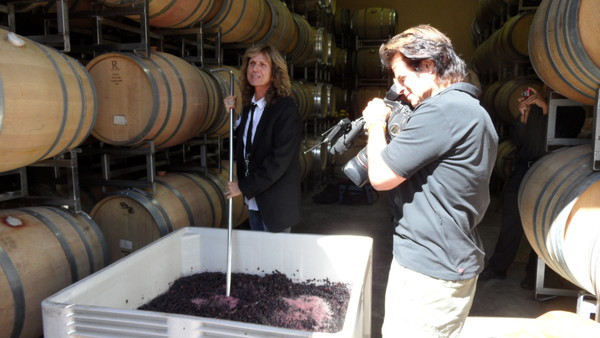 David Coverdale will be featured in a new documentary A Passion for the Vine produced by Zan Media in Novato, California. NovatoPatch has some of the backstory:
[…] Coverdale blitzes in from a private plane with what appears to be an entourage — a beautiful young woman, a chauffer and others. This is not the hard rock man from the videos I have watched online. This man embraces the entire room with warm eyes, kissing everyone on both cheeks, dropping hysterical one liners three times faster than Jay Leno in his most shining moment — all with Richard Burton's voice. David Coverdale could charm a cloistered nun to sin in a New York minute.
Read more in NovatoPatch.
Thanks to Yvonne Osthausen for the info.