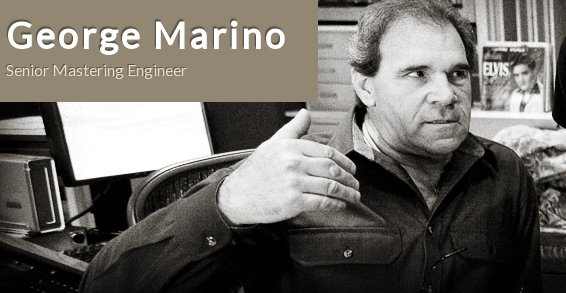 Legendary mastering engineer George Marino has passed away yesterday, June 4. He has lost a year long battle with the lung cancer.
George was a resident mastering engineer at New York's Sterling Sound and over the course of his career worked with just about every recording artist out there. To put the things into prospective, his discography credits amount to 2,267 albums. Among them: The Battle Rages On, Come Hell or High Water, Whitesnake's Live in the Still of the Night DVD and Greatest Hits compilation, Blackmore's Night Under a Violet Moon, Dixie Dregs' Industry Standard and Unsung Heroes, and Black Country Communion's second album, to name a few.
Thanks to Glen Miller for the heads up.