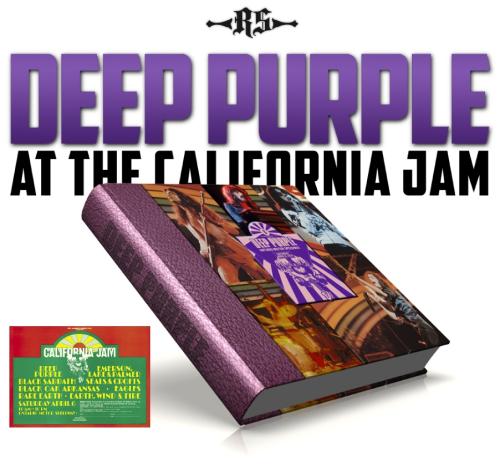 British publisher Rufus Stone Limited Editions has announced an upcoming Deep Purple at the California Jam book being prepared for publication some time autumn this year. The book will include hundreds of black and white and colour images, many of them previously unpublished, and a lengthy essay on the show, it's build up and aftermath. The text will be supported by collection of rare memorabilia including internal documents, set-lists, passes, posters, tickets and even the repair bills for the TV camera. The book will be available in a 300 page 12″ by 12″ deluxe edition, with a more affordable version also being planned.
Book preparation has been coordinated by Darker Than Blue, so they have the inside scoop in Simon's blog.
The publisher has also set up a website where one can register to receive updates by email.
Thanks to BraveWords for the info.