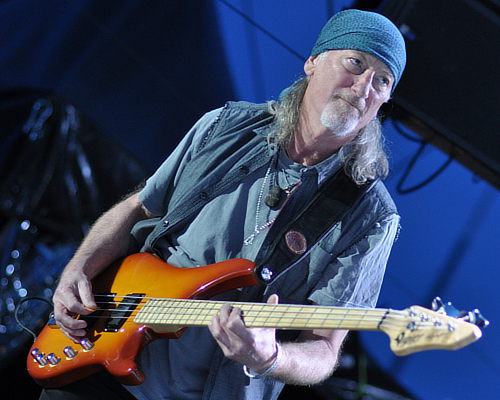 Roger Glover posts a message on his web site that, amongst other things, confirms that he flies easyJet like us, mere mortals.
On the topic that always creates a stir on 'em internets:
IG and I shared the journey to Frankfurt via Caracas and we had time to chat about the next album. It was a productive talk and despite all the negative things buzzing around the Internet, we are enthusiastic and will definitely be working on the project early in the New Year. I read somewhere that all the tracks were finished, awaiting only vocals. That's not true. From the writing session earlier this year at El Cortijo studio in Spain (not Ian Paice's studio, as I think some believe), we have a dozen unfinished jams and ideas for songs – rough diamonds that have yet to be polished. There it is.
Read more on RogerGlover.com.
Ah, and happy birthday to you, Reverend.