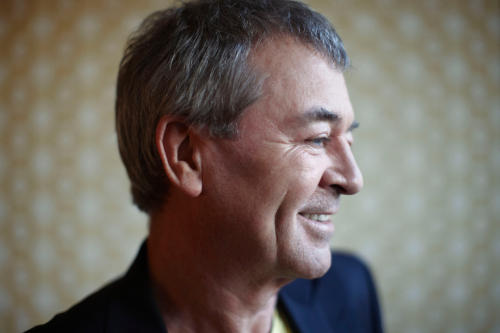 Caramba! has new installments of anecdotage and Q&A from Ian Gillan:
In some of your summer shows you are going to be accompanied by an orchestra. Could you give us any information or details on how this came up?

Not really, the idea gained ground because we all fancied it for a change and the promoters loved it, so a button was pressed somewhere, by someone. I'm looking forward to it.

Will these shows include parts of Jon Lord's "Concerto For Group And Orchestra" or maybe some solo tracks, as in your tour back in 2000-01?

No. We're talking about the set list now – because orchestras need to have paperwork and that means preparation, and there's no mention of that material.

You recently recorded two new songs with Tony Iommi, Jon and Nicko McBrain. When are these songs going to be released? Are there any thoughts for a full album with this project?

These are coming out around 6th May, we have no plans (again) for anything further towards this project, but who knows what can happen in the future…
Read more, and don't forget anecdotage too.
Thanks to Steve Campbell for the info.