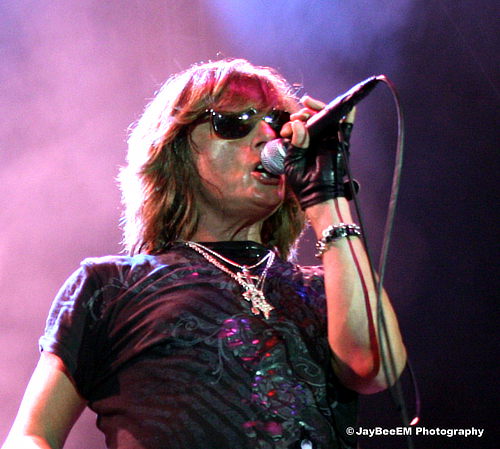 Joe Lynn Turner is slated to appear on Russia's most popular New Year's Eve television broadcast: Channel One's Olivier. Sting, Elton John and Roxette are other musicians scheduled to appear on the show this year. Although Joe did not perform at the show's taping, he was interviewed. Olivier airs at the New Year's Eve and is repeated on January 7th (Russian Christmas).
In mid-December, Turner was also summoned to appear as a member of the "jury" on the Russian show Fashion Verdict. It's a fashion makeover show with goals that are similar to the former American TV show Style Court and current USA cable TV programs What Not To Wear (The Learning Channel) or How Do I Look? (Style Network). Joe gave advice to the woman "on trial." You can view the entire show, with Joe's remarks in English, at the Channel One website (he appears approximately 26 minutes into the show).
Thanks to Lisa Walker for the info.